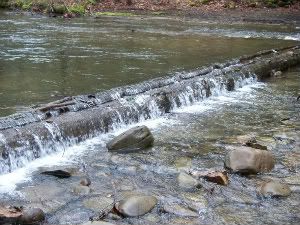 Morning all! We're packing and getting ready to hit the road for the last time this summer. Thought I'd post a blog entry before shutting down and packing up the laptop to bring along with me. I never leave home on a trip without my laptop... even if where we're going has absolutely no internet access. Gotta have my baby with me. LOL.
So we'll be on the road in a couple of hours (unless Tim gets overly excited and wants to leave sooner) and will reach the hotel in Pigeon Forge, TN about 3 hours later. We were last up there in April for our anniversary.
It's funny because when we were first married (and 17 years old) we could get there in 2 hours. However, over the years our times have increased. I'm guessing we drove a lot faster when we were stupid teenagers with no kids to worry about. Hahaha!
I called yesterday to make our dinner reservations at Dixie Stampede for tomorrow at 6pm. We're all set!
Today we're just going to make it up there and hang out and enjoy the pool with the kids. Everyone is excited though. Hell, Tim was begging me to go yesterday, but I set my foot down with a resounding "NO" when I saw that the hotel price for Saturday was $80 and we're only paying $50 a night for Sunday and Monday.
"Nope. You're jobless, remember?"
LOL! Poor guy.
So anyway, we're leaving in a bit and will be home on Tuesday. I will still have internet access so feel free to email me if you need/want to. I'll only be checking them in the late evenings, so don't expect a speedy response.
Time to shut this down now. Have a great Sunday! <3