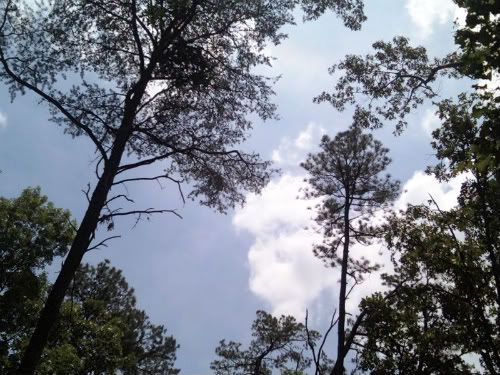 Boy, for yesterday to be a lazy Saturday I sure did get a lot done. LOL. I ended up doing two loads of laundry, cleaned the kitchen, and wrote two articles. Oh, and I watched a dvd that's been sitting here for a week from Netflix. I even did some research for another article before I went to bed last night. What else was there to do? Tim was yelling at a football game on television. Might as well work while he's busy. LOL.
Today we're going to visit Tim's parents for a couple of hours. We decided last weekend to cut our weekly visits down to every other Sunday. Today's when he gets to break it to them. Better him than me. LOL! It doesn't matter, we're reclaiming OUR Sunday mornings. We want to be able to sleep in, get up and make breakfast with the girls, maybe go for a drive in the mountains, and just enjoy the day.
I refuse to be locked into this routine for another 15 years of my life. I have plans and will not wait around on them. If that makes me a bitch, well so be it. I've been called that, an much worse, over the years and it doesn't bother me in the least. It means I'm doing something RIGHT in obtaining my life goals and happiness. Go me!
Anyway, we'll be heading down there in a bit, and then Tim wants to run out for a new handle and lock latch for the door he's been working on. It's a new door for our crawl space under the house. However, those of you who've been here know that our crawl space is fairly high and the door is larger than most. Our old door was warped from the weather, so Tim made a new one, painted it to help prevent warping, put brand new hinges on, and now wants the new handle and latch "So it'll look right and match". LOL!
After that we'll be home so he can watch the Nascar race. I'll probably work on another article or two, and do all the other stuff I do on Sunday evenings. Thinking I'll even make breakfast for dinner today. Hmmm, yeah, that's it!
Okay, I'm off for the day. Wish me luck! Be sure to stop by tomorrow for the snippet of
Time For Death
... yeah that's something else I need to do today since I haven't chosen the snippet yet. I hope you enjoy it!
Havea great Sunday. :-)
*Photo Credit: Christie Silvers - Taken in my backyard.*