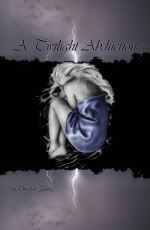 Look everyone!!
A Twilight Abduction
won Most Eye-Catching Cover in the January edition of The New Covey Cover Awards! Woohoo!!
I'd been wondering about the contest since their site hadn't been updated with the winners yet. However, when I looked today there it was. I'm sooooo happy. A big thank you to everyone who took the time to vote back in January. You're all appreciated greatly.
Here you go if you'd like to check it out, and take a peek at the cover that won Most Artistic. It's quite interesting!